Wang IP Law Group, P.C. is dedicated to helping our clients with a variety of legal matters.  We strive to be a valuable resource to business owners and individuals alike who encounter legal issues in the course of their everyday lives. Below is a list of useful tips and advice from our attorneys.
Click the link below to read the following articles:

The examination process for trademark applications may take up to a year or more and it is important to carefully follow the proper steps to check on the status of one's trademark application during this time period. Wang IP Law Group, P.C. has created a step-by-step guide for the entire trademark application process with explanations of terminology and forms that you may encounter.

Legal Tips for H-1B Visa Lottery Denial
The H-1B temporary worker visa is one of the most sought after visas yearly. If you are one of the 87,500 individuals whose applications were denied, Wang IP Law Group, P.C. would like to offer you some tips regarding the next steps to take in your immigration process. Our multilingual attorneys are experienced in immigration law and can outline all available alternatives.
Wang IP Law Group, P.C. is committed to your safety on the road, which is why we want to share some tips on how to avoid dangerous situations on the road and run-ins with the law.  The choices that you make while driving will determine whether you will get in trouble with the law.  Avoid tickets or accidents by following these steps…
Under California law, landlords must follow proper procedures and respect certain rights that tenants may exercise.  The following information may be useful if you are a tenant or a leasee of a rental property…
The Fair Debt Collection Practices Act (FDCPA) protects the rights of people by establishing the legal boundaries that debt collection agencies can operate in.  Collection agencies must adhere to the following guidelines in order to legally collect a debt…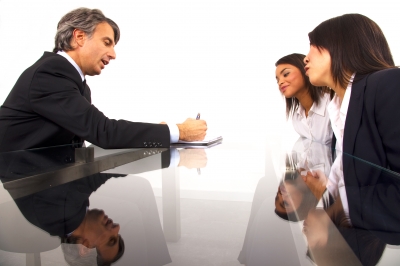 It is important for business owners to distinguish the types of business structure they should adopt.  The most basic are divided into 3 categories: sole proprietorship, general/limited partnership and corporation. It is appropriate to understand the basic differences between these business structures…
Wang IP Law Group, P.C. assists clients with their legal issues in the Los Angeles County, Orange County, San Gabriel Valley, Riverside County, San Bernardino County, San Fernando Valley, San Diego County and San Francisco and San Jose area. Our firm also provides services internationally including representing clients in China, Taiwan, Hong Kong, Japan and Israel.
---
Wang IP Law Group, P.C. is a Los Angeles based full service legal firm that specializes in intellectual property law (patent, trademark, copyright, and licensing agreement), business and commercial litigation, and a wide range of other legal matters including immigration, real estate, and landlord/tenant cases. Our multilingual attorneys represent clients from all over California and internationally from China, Taiwan, Hong Kong, Japan, and Israel.

If you have questions or would like a consultation in regards to the content of this publication, please contact us by calling (888) 827-8880 or email us at info@TheWangIPLaw.com. For more information about the firm and the services please visit www.TheWangIPLaw.com.