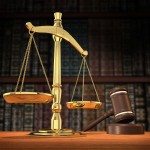 Unfair Competition: any unlawful, unfair, or fraudulent business act or practice and dishonest or fraudulent rivalry in trade and commerce. The term includes all unlawful, unfair, deceptive or fraudulent acts including trademark and trade dress infringement, false advertising, trade libel, misappropriation of trade secrets and infringement of the right of publicity.
Antitrust: the collection of state and federal laws to regulate the conduct and organization of business corporations, generally to promote fair competition for the benefit of consumers. These laws seek to prohibit restraints of trade and restrictions of mergers and acquisitions of organizations which could substantially lessen competition. Antitrust also prohibit the creation of a monopoly and the abuse of monopoly power.
If your intellectual property has been misappropriated by another party, our attorneys at Wang IP Law Group, P.C. are here to vigorously protect your rights. We advise on all legal issues relating to unfair competition, including developing and establishing forceful and effective security measures to stop the violation and protect your trade secrets. Our attorneys enforce the rights business owners and companies whose information has been stolen and used against them by competitors.
At Wang IP Law Group, P.C., we provide a wide array of services to protect our clients from potential anticompetitive conduct and reduce their risk of antitrust and unfair competition lawsuits. Our attorneys diligently and aggressively watch for exploitations and misuses of our clients' intellectual property. Our services include training sales teams and executive staff on antitrust and unfair competition issues; advising clients on the antitrust and unfair competition implications of new business models; building and administering minimum advertised price policies; and supporting the litigation team on lawsuits involving antitrust and unfair competition claim. It is our firm's top priority that we use the most efficient and cost-effective methods to provide you the proper protection fast.

Wang IP Law Group, P.C. assists clients with Unfair Competition & Antitrust in the Los Angeles County, Orange County, San Gabriel Valley, Riverside County, San Bernardino County,  San Fernando Valley, San Diego County and San Francisco and San Jose area. Our firm also provides services internationally including representing clients in China, Taiwan, Hong Kong, Japan and Israel. 
To speak with an attorney about your business issue, contact us today at (888) 827-8880 or email us at info@thewangiplaw.com.