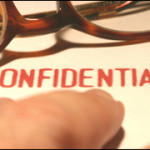 Trade Secret: A formula, practice, process, design, instrument, pattern, or compilation of information which is not generally known or reasonably ascertainable, by which a business can obtain an economic advantage over competitors or customers.
Trade Secret Prosecution
Trade secrets are often a key element to a company's success. To be a trade secret, the owner must have taken reasonable measures to keep information a secret and its secrecy must provide some economic value. Unlike other forms of intellectual property, trade secrets are not registered with the USPTO, Copyright Office or other government office but can still be protected for an unlimited amount of time, if protected correctly. For this reason, trade secret protection can be more desirable than other forms of intellectual property protection that require public disclosure. At Wang IP Law Group, P.C., our attorneys are experienced in the misappropriation, enforcement and prosecution of trade secrets. We have the technical knowledge to assess trade secrets for risk, and the legal prowess to navigate trade secret issues ranging from licensing, nondisclosure and non-compete agreements to aggressive litigation. We help secure injunctions and favorable settlements for clients because we understand that protecting our clients' trade secrets is vital to their commercial success.
Trade Secret Defense
Wang IP Law Group, P.C. also represents clients who must defend themselves against trade secret litigation. We understand how expensive litigation is, particularly when our clients find themselves on the defense. Our firm possesses the skills and experience to identify, evaluate and establish defenses for our clients to maximize results while minimizing costs. Our attorneys sit down for one-to-one meetings with clients to develop the case strategy and defense best tailored to their needs.
Our Trade Secret services include:
Developing non-disclosure, confidentiality, and employee agreements that are tailored to the particular needs of our clients;
Designing policies and procedures for our clients' businesses, such as those involving employee hiring and termination; and
Advising clients on matters ranging from false or misleading advertising to trade dress infringement for unfair competition.
Why choose Wang IP Law? 
Our firm tailors our trade secret services to individual clients' needs in ways that large firms cannot. Our firm size means lower overhead and reduced costs for the client. Additionally, our firm has  greater flexibility and utilization of today's technology than larger ones. As a result, our clients enjoy the professional skill, experience and success of a large firm without the impersonal or generic customer service. In sum, our firm works one-on-one with clients to provide fast and effective solutions for all your trade secret needs.
Wang IP Law Group, P.C. assists clients with Trade Secret in the Los Angeles County, Orange County, San Gabriel Valley, Riverside County, San Bernardino County,  San Fernando Valley, San Diego County and San Francisco and San Jose area. Our firm also provides services internationally including representing clients in China, Taiwan, Hong Kong, Japan and Israel. 
To speak with one of our attorneys today , contact us at (888) 827-8880 or email us at info@TheWangIPLaw.com.