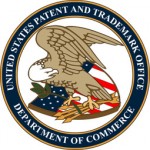 A crucial element to patent infringement is the the utilization of patent reviews and proceedings as a litigation tool. At Wang IP Law Group, P.C., we have the requisite skill and expertise in these areas to achieve the most-desirable results for patent litigation for both plaintiffs and defendants. Our services include representing clients' interests in ex parte and inter partes reexaminations, patent interference and derivation proceedings.
Inter Partes and Post-Grant Review
The America Invents Act (AIA) introduced two new procedures for challenging issued U.S. Patents in March 2013 – inter partes review and post grant review.  The attorneys at Wang IP Law Group, P.C. understand that these proceedings can be cost-effective tools to address intellectual property disputes and therefore stay informed on the newest issues arising under the America Invents Act (AIA). In knowing the latest changes to patent post-grant reviews, we are aware of the new procedures that offer alternative means to challenge the validity of an issued patent for our clients, thus increasing the likelihood of success for our clients. Through a thorough understanding of the AIA and changes in patent review, our attorneys help enforce and protect our clients intellectual property right.
Interference and Derivation Proceedings
Pre-AIA, interferences were declared when two different parties filed a patent application claiming the same invention. Although implementation of the AIA removed the option of an interference for most new patent applications, interferences, continue to be declared as long as pre-AIA patent applications are pending. Therefore, the patent attorneys at Wang IP Law Group, P.C. continue to represent clients with interferences so long as their pre-AIA application is pending.
The implementation of the AIA included derivation proceedings as another means for resolving disputes regarding the original inventorship of U.S. patent applications. In a derivation proceeding, the USPTO determines whether an inventor named in an earlier patent application derived the claimed invention from an inventor of another application. Although formal proceedings for derivations have been newly instituted by the AIA, the issue of derivation for patent applications is long-standing.  As such our attorneys already have the requisite skills and expertise to enforce our clients' intellectual property rights in derivation proceedings with the USPTO.
Wang IP Law Group, P.C. assists clients with Patent Law in the Los Angeles County, Orange County, San Gabriel Valley, Riverside County, San Bernardino County,  San Fernando Valley, San Diego County and San Francisco and San Jose area. Our firm also provides services internationally including representing clients in China, Taiwan, Hong Kong, Japan and Israel. 
To speak with one of our attorneys today, contact us at (888) 827-8880 or email us at info@TheWangIPLaw.com.