Wang IP Law Group, P.C. provides outside general counseling services for small to medium-sized companies that need on-going legal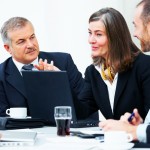 advice on routine business matters and day-to-day operations. We prevent our clients from unnecessarily spending additional  time and money in developing an in-house legal department by offering timely and cost-effective legal advice. Our attorneys also advise mid-sized to large corporations with in-house legal staff when they experience an influx of legal work or encounter a pressing legal issue that demands immediate attention.
As outside counsel, our firm provides advice and management on financial and tax issues, protection of assets, share issuance, board of directors formation, and the purchase, sale or transfer of your business. Additionally, our services include opinions and due diligence reports, contract negotiation and review, business litigation, and workload prioritization and management. Regardless of the size of your company, managing a business requires a comprehensive understanding of  corporate law and meticulous attention to detail. Our knowledgeable attorneys assist clients in these matters to ensure they are maximizing their market offers while minimizing risks and liability.
Other Services Include:
Creating and developing clients' intellectual property "portfolio;"
Providing business management and formation services;
Organizing, maintaining and generating timely reports to clients' accounting and legal departments;
Working within business budgetary constraints to provide the optimal cost-effective solutions; and
Maintaining and managing corporate financial and tax legal issues.
Wang IP Law Group, P.C. assists clients with Business Law in the Los Angeles County, Orange County, San Gabriel Valley, Riverside County, San Bernardino County,  San Fernando Valley, San Diego County and San Francisco and San Jose area. Our firm also provides services internationally including representing clients in China, Taiwan, Hong Kong, Japan and Israel. 
To speak with an attorney about your business, contact us today at (888) 827-8880 or email us at info@thewangiplaw.com.