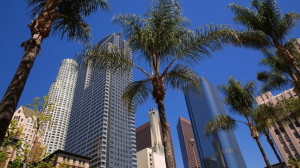 As the second largest city in the nation, Los Angeles is a hotbed for start-up businesses, joint ventures, and major corporations. With our experienced staff of attorneys, Wang IP Law Group P.C. can help address business needs.  Our firm provides services to clients ranging from individuals to major corporations in Los Angeles County.
Our attorneys are educated and experienced with numerous aspects of business formation and management.  We work one-on-one with clients to develop a business plan that addresses all of their business needs to maximize growth and profitability. It is important to our firm that we not only solve business problems, but provide the help and advice clients need for long-term success.
We have experience with a wide range of business-related issues including, but not limited to:
Our firm serves the following cities in Los Angeles County: Beverly Hills, Burbank, Calabasas, Cerritos, Culver City, Glendale, Huntington Park, Long Beach, Los Angeles, Malibu, Palos Verdes and Santa Monica.
Wang IP Law Group P.C. assists clients with Business Law in the Los Angeles County, Orange County, San Gabriel Valley, Riverside County, San Bernardino County,  San Fernando Valley, San Diego County and San Francisco and San Jose area. Our firm also provides services internationally including representing clients in China, Taiwan, Hong Kong, Japan and Israel. 
To speak with an attorney about your business issue, contact us today at (888) 827-8880 or email us at info@thewangiplaw.com.