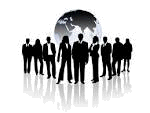 Intellectual Property licensing is a critical component of the business activities of almost every company, regardless of size or industry. At Wang IP Law Group, P.C., we assist clients in addressing a vast array of legal issues that arise in licensing and purchase agreement. Our attorneys are experienced in preparing and negotiating technology transfer agreements, drafting opinions on the Intellectual Property practices, and performing due diligence on the business activities of competitors. Whether a company is licensing rights to others or negotiating for a grant of rights from others, our firm provides clients with substantive expertise in contract law and a multitude of fields of intellectual property to help limit clients' exposure to liability and meet their business objectives.
Our Licensing services include:
Negotiating and drafting complex agreements to obtain, protect, commercialize, and license technology and computer-related IP rights;
Negotiating and drafting complex copyright development, transfer, and licensing agreements;
Resolving disputes over ownership, fees, usage agreements or other licensing issues through settlement or licensing litigation when necessary;
Drafting online and electronic commerce contracts, disclaimers, legends, and privacy policies; and
Drafting and negotiating computer software and hardware licenses and transfers.
Why choose Wang IP Law? 
Our firm tailors our licensing services to individual clients' needs in ways that large firms cannot. Our firm size means lower overhead and reduced costs for the client. Additionally, our firm has  greater flexibility and utilization of today's technology than larger ones. As a result, our clients enjoy the professional skill, experience and success of a large firm without the impersonal or generic customer service. In sum, our firm works one-on-one with clients to provide fast and effective solutions for all your licensing needs.
Wang IP Law Group, P.C. assists clients with Licensing in the Los Angeles County, Orange County, San Gabriel Valley, Riverside County, San Bernardino County,  San Fernando Valley, San Diego County and San Francisco and San Jose area. Our firm also provides services internationally including representing clients in China, Taiwan, Hong Kong, Japan and Israel. 
To speak with one of our attorneys today, contact us at (888) 827-8880 or email us at info@TheWangIPLaw.com.