Under California law, landlords must follow proper procedures and respect certain rights that tenants may exercise.  The following information may be useful if you are a tenant or a lessee of a rental property.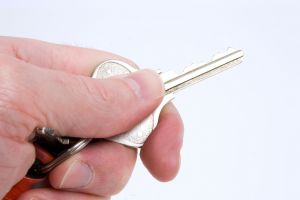 Go over and understand your lease contract.  Understanding the conditions of your lease will ensure that you do not run into difficulties during the time of your lease.  If you experience difficulties with your lease contract, consult with an attorney before signing.  
Invest in renters insurance.  Renters insurance will cover the damaged done to your personal belongings in the aftermath of a disaster.  Depending on the situation, renters insurance may also cover personal injury claims made in or around the rented property area.
Your landlord needs to give you notice before entering your home.  In most cases, your landlord must give you prior notice before entering your home.  24 hours notice prior to entry is considered a reasonable timeframe.
Your landlord must maintain the habitability of your rented property.  According to California law, your landlord must ensure that your living space is in a habitable condition.  This means repairing problems in the rented space not caused by the tenant, tenant's guests, or pets.
Your landlord should not deduct from your security deposit damages made prior to your lease.  Make sure to photograph any damages to the rental property prior to your move in so you can avoid unnecessary charges at the end of your lease.
Your landlord must return your security deposit in a reasonable timeframe.  Under California Law, your landlord must return your security deposit minus any appropriate deductions within 21 calendar days.
Credit: Legal News Issue 4 Vol. 2. Legal Shield, Feb 2013. Web. 23, May 2013.
Wang IP Law Group, P.C. assists clients with Real Property issues in the Los Angeles County, Orange County, San Gabriel Valley, Riverside County, San Bernardino County, San Fernando Valley, San Diego County and San Francisco and San Jose area. Our firm also provides services internationally including representing clients in China, Taiwan, Hong Kong, Japan and Israel.
---
Wang IP Law Group, P.C. is a Los Angeles based full service legal firm that specializes in intellectual property law (patent, trademark, copyright, and licensing agreement), business and commercial litigation, and a wide range of other legal matters including immigration, real estate, and landlord/tenant cases. Our multilingual attorneys represent clients from all over California and internationally from China, Taiwan, Hong Kong, Japan, and Israel.

If you have questions or would like a consultation in regards to the content of this publication, please contact us by calling (888) 827-8880 or email us at info@TheWangIPLaw.com. For more information about the firm and the services please visit www.TheWangIPLaw.com.