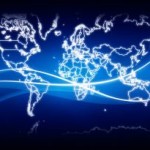 New Media: on-demand access to content any time, anywhere, on any digital device, as well as interactive user feedback, creative participation. New media includes the real-time generation of new, unregulated content. Examples include: the Internet, websites, computer multimedia, video games, CD-ROMS, and DVDs.
Internet & New Media Law Services
In the age of technology and digital communication, there are breakthrough advancements taking place everyday.  Along with groundbreaking innovation, there are serious business and legal implications for creators and users of digital content.  From traditional infringement claims of intellectual property rights to lawsuits based on employee on-the-job use of social media, the Internet is emerging as a new medium for individuals and companies to get into legal trouble.  Now, more than ever, it's common to feel unprepared for and overwhelmed by the claims and issues clients may face in this emerging area of law. At Wang IP Law Group, P.C., we not only work with clients to protect their intellectual property online, but we also advise them on ways to enhance their business through technology and new media.
Our Internet & New Media Law Attorneys
Our attorneys are dedicated to protecting our clients' valuable reputations and business assets online and in the media. We have a thorough understanding of technology and the Internet to assist clients with all of their internet and new media needs.  Since our attorneys specialize in intellectual property, we always consider ways to enhance the protection of our clients' business and trade secrets.   We help assist clients with their new media legal issues, including novel issues where the law is either nonexistent or newly established.
We also advise clients on the use of technology and new media to develop, create and distribute new products and services in all business areas. With technology and engineering backgrounds, our attorneys offer the requisite knowledge and experience clients need to solve challenging issues in this area.
Internet Domain Name Disputes
Internet domain name disputes arise when there is a disagreement between parties about the registration and use of a domain name or the bad faith use of a domain name. Conflicts over domain name use have rapidly increased as more companies sell their goods and services over the internet. With the rise in domain name disputes, comes new emerging laws in an attempt to prevent and resolve these conflicts.
Wang IP Law Group, P.C. attorneys are knowledgeable of the latest laws for the internet and domain name issues. We advise clients in domain name disputes in a variety of portfolio areas for all types of clients, including large organizations, small companies and individuals. Our attorneys help determine whether domain names can be cancelled, transferred, or changed under certain circumstances, and whether disputes can resolved via arbitration, court action, or party agreement.
Why choose Wang IP Law? 
Our firm tailors our internet and new media law services to individual clients' needs in ways that large firms cannot. Our firm size means lower overhead and reduced costs for the client. Additionally, our firm has  greater flexibility and utilization of today's technology than larger ones. As a result, our clients enjoy the professional skill, experience and success of a large firm without the impersonal or generic customer service. In sum, our firm works one-on-one with clients to provide fast and effective solutions for all your internet and new media legal needs.
Wang IP Law Group, P.C.'s Internet & New Media Law practice includes:
Advising clients on issues of Internet, e-commerce, digital distribution of content, data protection, and information security.
Prosecuting and defending Intellectual Property and Media Law claims including copyright, trademark, defamation, and privacy.
Representing clients in intellectual property, consumer protection, and unfair competition matters.
Protection against "cybersquatters" by filing actions under federal law or ICANN rules.
Registering domain names and protecting against claims for copyright and trademark infringement.
Informing clients on the best policies and procedures for Internet and social media use.
Have more questions about Internet & New Media Law?
Click here for our F.A.Q. page.

Wang IP Law Group, P.C. assists clients with Internet & New Media Law in the Los Angeles County, Orange County, San Gabriel Valley, Riverside County, San Bernardino County,  San Fernando Valley, San Diego County and San Francisco and San Jose area. Our firm also provides services internationally including representing clients in China, Taiwan, Hong Kong, Japan and Israel. 
To speak with one of our attorneys today, contact us at (888) 827-8880 or email us at info@TheWangIPLaw.com.