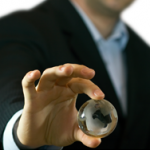 The laws and treaties for Intellectual Property vary widely from country to country and, thus, can significantly affect the amount of protection and enforcement your work receives. Our attorneys at Wang IP Law Group, P.C. are knowledgeable of intellectual property laws and the issues that concern our clients on an international scale. We employ the use of the latest technology and resources to provide our clients with the best means for protection and enforcement for their intellectual property, both in the U.S. and abroad.
Our firm strives for the most cost-effective methods of protecting our clients' intellectual property. When a dispute arises, we will assess whether sending a cease and desist letter will be acting on the strength of our clients' rights in their best interest before initiating a cease and desist request. However, if the case cannot be resolved outside of court, Wang IP Law attorneys are highly qualified to file, prosecute and litigate both domestic and international IP matters. We are equipped to handle all manners of anti-counterfeiting and infringement litigation. Our team frequently negotiates patent agreements and international IP rights to help resolve our clients' issues quickly and effectively. We work closely with clients in the U.S. as well as in a variety of other countries including, but not limited to, China, Taiwan, Hong Kong, Japan for all their IP needs.
Along with our knowledge and experience with international law,we also place high degree of importance on our firm's diversity. Both our staff and attorneys are multicultural and multilingual and communicate with clients in Mandarin, Taiwanese, Hakka, Cantonese and Spanish. We find that speaking to our international clients in their preferred language allows us to fully understand their needs and goals to better resolve their IP issues.
Why choose Wang IP Law? 
Our firm tailors our intellectual property protection and enforcement services to individual clients' needs in ways that large firms cannot. Our firm size means lower overhead and reduced costs for the client. Additionally, our firm has  greater flexibility and utilization of today's technology than larger ones. As a result, our clients enjoy the professional skill, experience and success of a large firm without the impersonal or generic customer service. In sum, our firm works one-on-one with clients to provide fast and effective solutions for all your IP protection and enforcement needs.
Want to know more about Intellectual Property?
Click here to visit our Frequently Asked Questions page.
Wang IP Law Group, P.C. assists clients with Intellectual Property in the Los Angeles County, Orange County, San Gabriel Valley, Riverside County, San Bernardino County,  San Fernando Valley, San Diego County and San Francisco and San Jose area. Our firm also provides services internationally including representing clients in China, Taiwan, Hong Kong, Japan and Israel. 
To speak with one of our attorneys today, contact us at (888) 827-8880 or email us at info@TheWangIPLaw.com.