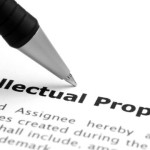 Intellectual Property: The intangible rights protecting the products of human intelligence and creation, such as copyrightable works, patented inventions, trademarks, and trade secrets. Intellectual property describes a wide variety of property created by musicians, authors, artists, and inventors. These rights allow artists to protect themselves from infringement, or the unauthorized use and misuse of their creations.
Intellectual Property Service
Wang IP Law Group, P.C. represents clients for all their intellectual property needs.  Our firm handles issues relating to Patents, Trademarks, Copyrights, Licensing, Trade Secret, and other IP-business related transactions.  We provide services to a diverse group of clientele from individual inventors to multinational corporations. Our attorneys work diligently to protect our clients' interests in all phases of litigation and representation. At Wang IP Law Group, P.C., we offer innovative approaches, excellent writing and oral advocacy skills, and an understanding of the procedural complexities of appellate.
Why choose Wang IP Law? 
Our firm tailors our intellectual property services to individual clients' needs in ways that large firms cannot. Our firm size means lower overhead and reduced costs for the client. Additionally, our firm has  greater flexibility and utilization of today's technology than larger ones. As a result, our clients enjoy the professional skill, experience and success of a large firm without the impersonal or generic customer service. In sum, our firm works one-on-one with clients to provide fast and effective solutions for all your intellectual property needs.
Intellectual Property Practice Areas
Patent
Trademark
Copyright
Licensing
Trade Secret
IP Protection & Enforcement
Internet & New Media
Fashion Law
Customs Detentions & Seizures
Wang IP Law Group, P.C. assists clients with Intellectual Property in the Los Angeles County, Orange County, San Gabriel Valley, Riverside County, San Bernardino County,  San Fernando Valley, San Diego County and San Francisco and San Jose area. Our firm also provides services internationally including representing clients in China, Taiwan, Hong Kong, Japan and Israel. 
To speak with one of our attorneys today, contact us at (888) 827-8880 or email us at info@TheWangIPLaw.com.