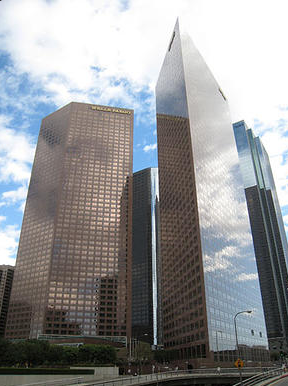 Wang IP Law Group, P.C. was founded in 2011 on the belief that our customers' needs are of the utmost importance. Our firm is committed to meeting those needs, and our attorneys are professionals with science, technological, medical, and business backgrounds to provide a full range of intellectual property and business law services for our clients. Our team of attorneys is well-qualified to promote and protect our clients' business goals and future endeavors, ensuring that the counsel we offer is attuned to the various aspects of their enterprise. As a result, a high percentage of our business is from repeat customers and referrals, and we represent both national and international clients with our best legal and professional services.
Our Mission
Our mission is to be a valuable resource to business owners, inventors, and entrepreneurs who encounter intellectual property issues in the course of their everyday lives in connection with business transactions and legal matters. The wide range of services we offer ensures that our clients are covered from the beginning stages of the corporate formation to active protection of their intellectual property through litigation.
Our Culture
We pride ourselves on presenting a balanced view of intellectual property issues by taking into consideration both the interests of intellectual property owners and companies that desire to utilize publicly accessible intellectual capital.
Educating our clients on the fundamentals of intellectual property law is one aspect that makes our firm unique. In addition to providing the highest quality of services to our client, we believe it is also important to educate them on specific issues in order to help build the successful business they envision. Thus, our clients gain knowledge on how intellectual property issues touch numerous aspects of modern business practices, including business formation, due diligence, financing, real estate transactions, mergers & acquisitions, and bankruptcy.
Our Diversity
Our firm places a high degree of importance on maintaining a diverse working environment in order to better assist our clients. Our multilingual attorneys allow us to build form a stronger relationship with our clients to help better understand their needs. In addition, Wang IP Law Group, P.C. is one of the few law firms in the nation that have patent attorneys on staff who fluently read, write and speak Mandarin Chinese. We also ensure our staff is well-educated on the latest intellectual property issues on an international scale. This also allows our firm to consider intellectual property issues from a global perspective in order to fully compete and defend clients' rights both in the U.S.
Click here to learn more about our Fee Structure.
Wang IP Law Group, P.C. assists clients with Intellectual Property and Business Law in the Los Angeles County, Orange County, San Gabriel Valley, Riverside County, San Bernardino County,  San Fernando Valley, San Diego County and San Francisco and San Jose area. Our firm also provides services internationally including representing clients in China, Taiwan, Hong Kong, Japan and Israel.
Client satisfaction is always the first priority and that is why we customize client fee arrangements on a case by case basis.  To learn more about our fee structure, contact us at (888) 827-8880 or email us at info@theWangIPLaw.com.