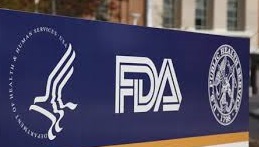 At Wang IP Law Group, P.C., we provide a full range of government compliance services. Our attorneys are able to provide insight on all aspects of of obtaining FDA approval. When creating a new product, compliance with FDA guidelines is crucial in order to take your product to the market. FDA Compliance is mainly concerned with product labeling and the claims made on the effects of the product.
The attorneys at Wang IP Law Group, P.C. can help you navigate the FDA regulations that affect your business. We can consult our clients during all phases of product development including business planning, product testing, the FDA review process, and marketing. We can also help review and address FDA compliance issues affecting your business and advise on approval strategies.
Wang IP Law Group, P.C. provides services in a variety of sectors including but not limited to:
Why choose Wang IP Law?
Our firm tailors our FDA Compliance services to individual clients' needs in ways that large firms cannot. Our firm size means lower overhead and reduced costs for the client. Additionally, our firm has greater flexibility and utilization of today's technology than larger ones. As a result, our clients enjoy the professional skill, experience and success of a large firm without the impersonal or generic customer service. In sum, our firm works one-on-one with clients to provide fast and effective solutions for all your FDA Compliance needs.
Have more questions about FDA Compliance and Regulation?
Click here for our F.A.Q. page.

Wang IP Law Group, P.C. assists clients with Estate Planning in the Los Angeles County, Orange County, San Gabriel Valley, Riverside County, San Bernardino County,  San Fernando Valley, San Diego County and San Francisco and San Jose area. Our firm also provides services internationally including representing clients in China, Taiwan, Hong Kong, Japan and Israel. 
To speak with an attorney about your estate issue, contact us today at (888) 827-8880 or email us at info@theWangIPLaw.com.