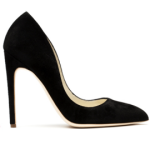 Fashion: Fashion is a broad term to define the prevailing custom, usage or style during a particular time period. Fashion describes the make or form of something for a variety of creative fields, ranging from apparel, technology, and even  food and beverage. Fashion is innovative, inspiring, and influential. Fashion allows for an open channel of communication between the creators and the consumers to determine what designs or goods will become integrated into society.
Fashion Law Services
Fashion law is a rapidly growing, specialized area of law that incorporates a variety of legal fields including intellectual property, domestic and international business law, customs, licensing, employment, labor law and more. At Wang IP Law Group, P.C., we counsel clients regarding the best business strategy for enhancing and developing a strong fashion brand worldwide. In particular, our attorneys advise clients on when to pursue legal action regarding design piracy and copyright violations while also helping to differentiate between an unauthorized replica and a mere fashion trend.
Our firm provides fast, efficient and affordable services related to filing a trademark for your fashion brand. In addition to trademark registration, our services include counseling clients in the selection and maintenance of their trademark; licensing and transfer of ownership; initiating and defending proceedings in the USPTO; and litigating before courts and the International Trade Commission.
Wang IP Law Group, P.C. attorneys are also equipped to protect and enforce a variety of rights related to fashion law on the international level. In addition to helping navigate the system of international trade, customs, imports and exports, our team can provide legal assistance when expanding brands and businesses into foreign markets. For example, while the iconic red sole of Christian Louboutin shoes may be eligible for trademark protection under U.S. law, it is not protected under European or Brazilian trademark law. Our attorneys can help establish compliance with local copyright law while also determining available intellectual property rights abroad.
Creating a Strong Fashion Trademark
For a successful fashion business, creating an original and distinct name and logo is just as important for the brand as the clothing or accessories.  In the world of intellectual property, the USPTO provides the greatest protection for designers and owners who register with this in mind.  For purposes of registration, marks generally fall into one of four categories:
Fanciful or arbitrary;
Suggestive;
Descriptive; or
Generic
Out of these four categories, the marks that are provided with the most protection are fanciful marks and arbitrary marks.  Fanciful marks are ones that are created for the sole purpose of being a trademark.  An example would be "Lululemon" for yoga apparel.  Arbitrary marks are slightly different because they are words with a common meaning that has no relation to the goods or services being sold in connection with the mark, such as "Banana Republic" for clothing.
Suggestive marks suggest a quality or characteristic of the good or service being provided in connection with the mark.  Suggestive marks are usually considered to be strong and registerable as well.  An example of a suggestive mark would be "Moving Comfort" for activewear.
Descriptive marks are hard to protect because the mark describes the goods or services being sold in connection with the mark.  Descriptive marks are not federally registerable unless they have acquired distinctiveness.  An example of a descriptive mark is the name "Lids" for a hat store.
Generic marks are common names for a type of product made by multiple companies.  Generic marks also include words used in non-distinct ways and that do not point to a particular company as the source of a product or service.  They are the weakest category for marks and are not protectable.  Examples of generic marks would be naming a shoe store "Stilettos" or a type of sweater as "Knit Jumper."
The Importance of Registering Your Fashion Trademark
The iconic interlocking "C" design of Chanel, the famous horse and stagecoach of Hermes, and unforgettable vertical, interlocking lettering of Yves Saint Laurent are all examples of fashion trademarks.  Our society is flooded with fashion trademarks in which they create long-lasting impressions in the minds of consumers.
By registering their trademarks, fashion designers and companies have protected their intellectual property rights for enhanced marketability of their designs or goods.  Fashion trademarks are one of the most helpful marketing tools designers can use to promote their products.  Brand names, logos designs, and slogans are all registrable as fashion trademarks.   Fashion trademarks protect designers from the production of similar, infringing products while also enable consumers to distinguish the product from counterfeit goods.
Our firm provides services for Fashion Trademark at a cost that allows clients to protect their brand through registration while simultaneously maximizing the marketability of their company.  In fact, our fees for Fashion Trademark are much more affordable that you may think.  Our goal is always to provide the best quality of services with cost-effective pricing to allow for the greatest profitability of  your fashion business.
Why choose Wang IP Law? 
Our firm tailors our fashion law services to individual clients' needs in ways that large firms cannot. Our firm size means lower overhead and reduced costs for the client. Additionally, our firm has  greater flexibility and utilization of today's technology than larger ones. As a result, our clients enjoy the professional skill, experience and success of a large firm without the impersonal or generic customer service. In sum, our firm works one-on-one with clients to provide fast and effective solutions for all your fashion law needs.
Have more Fashion Law questions?
Click here for our F.A.Q. page.

Wang IP Law Group, P.C. assists clients with Fashion Law in the Los Angeles County, Orange County,  San Gabriel Valley, Riverside County, San Bernardino County, San Fernando Valley, San Diego County and San Francisco area. Our firm also provides services internationally including representing clients in China, Taiwan, Hong Kong, Japan and Israel. 
To speak with an attorney about your fashion law issue, contact us at (888) 827-8880 or email us at info@TheWangIPLaw.com.