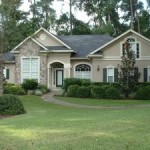 At Wang IP Law Group, P.C., we provide a full range of estate planning services. We help you determine how your assets will be managed for your benefit during your lifetime if you ever become unable to manage them yourself. We also advise on when and under what circumstances it makes sense to distribute your assets during your lifetime and how to distribute your assets after your death. In planning estates, we also assist with tax planning, business succession planning, and charitable planning through tax saving strategies applicable to our clients. Additionally, we will consult with you on how your personal care will be managed and how health care decisions will be made during your lifetime if you become unable to care for yourself.
Wang IP Law Group, P.C. creates estate plans to: 
Avoid probate and conservatorship of the estate;
Minimize taxes, court costs, and unnecessary legal fees;
Ensuring appropriate titles for property and funds for trusts;
Name a guardian and an inheritance manager for minor children;
Provide for family members with special needs without disrupting government benefits;
Include life insurance to provide for your family at your death, disability income insurance if you become unable to work, and long-term care insurance to cover extended illness or injury;
Provide for the transfer of your business at your retirement, disability, or death; and
Provide for loved ones who might need protection from financial irresponsibility, future creditors and/or divorce.
Why choose Wang IP Law?
Our firm tailors our estate planning services to individual clients' needs in ways that large firms cannot. Our firm size means lower overhead and reduced costs for the client. Additionally, our firm has greater flexibility and utilization of today's technology than larger ones. As a result, our clients enjoy the professional skill, experience and success of a large firm without the impersonal or generic customer service. In sum, our firm works one-on-one with clients to provide fast and effective solutions for all your estate planning needs.
Estate Planning Practice Areas:
Wills
Trusts & Trust Administration
Probate Administration & Litigation
Estate Planning & Administration
For more resources, click here to see our Estate Planning Resources page.
Have more questions about Estate Planning?
Click here for our F.A.Q. page.

Wang IP Law Group, P.C. assists clients with Estate Planning in the Los Angeles County, Orange County, San Gabriel Valley, Riverside County, San Bernardino County,  San Fernando Valley, San Diego County and San Francisco and San Jose area. Our firm also provides services internationally including representing clients in China, Taiwan, Hong Kong, Japan and Israel. 
To speak with an attorney about your estate issue, contact us today at (888) 827-8880 or email us at info@TheWangIPLaw.com.