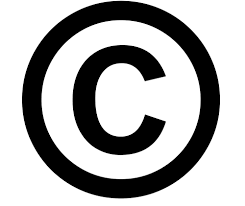 Copyright:  A legal right that gives the creator of a literary, artistic, musical, or other creative work the authority to publish and sell that work. Copyright owners have the right to control the reproduction of their work, including the right to receive payment for that reproduction. An author may grant or sell those rights to others, including publishers or recording companies. Violation of a copyright is called infringement.
Copyright Services
Wang IP Law Group, P.C provides a full range of services to clients to protect copyrights in software, literary, dramatic, audiovisual, musical and artistic works. We use fast and efficient ways to legally protect your work.  Our firm provides cost effective services by registering your work through electronic submission with the U.S. Copyright Office. With older methods of registration, you can wait anywhere up to 2 years before the Copyright Office sends your official certificate. In the meantime, your work is subject to being damaged, lost or infringed upon while you wait. Electronic submission, on the other hand, allows for a shorter turn around time, registering your work in only 6-9 months, which means faster and stronger protection for you.
Wang IP Law Group, P.C.'s Copyright practice includes:
Thorough copyright searches to determine the possibility for obtaining a copyright;
Advising clients on copyright ownership issues;
Registering copyrightable works with the United States Copyright Office (USPTO);
Enforcing copyrights rights through negotiation and litigation;
Drafting licensing agreements, transfers and cease and desist letters involving copyright ownership and infringement;
Taking measures to prevent the importation of counterfeit goods;
Assisting clients with disputes involving copyrightable materials; and
Counseling clients to develop and reverse engineer computer programs without infringing the rights
Why choose Wang IP Law? 
Our firm tailors our copyright services to individual clients' needs in ways that large firms cannot. Our firm size means lower overhead and reduced costs for the client. Additionally, our firm has  greater flexibility and utilization of today's technology than larger ones. We ensure that your work is correctly copyrighted from the start so that you can rest assured in the earliest possible protection. As a result, our clients enjoy the professional skill, experience and success of a large firm without the impersonal or generic customer service. In sum, our firm works one-on-one with clients to provide fast and effective solutions for all your copyright needs.
Copyright Practice Areas
Click the practice area below to learn more about the services we offer.
Have more Copyright questions?
Click here for our F.A.Q. page.

Wang IP Law Group, P.C. assists clients with Copyright Law in the Los Angeles County, Orange County, San Gabriel Valley, Riverside County, San Bernardino County,  San Fernando Valley, San Diego County and San Francisco and San Jose area. Our firm also provides services internationally including representing clients in China, Taiwan, Hong Kong, Japan and Israel. 
To speak with one of our attorneys today, contact us at (888) 827-8880 or email us at info@TheWangIPLaw.com.