At Wang IP Law Group, P.C., we help clients form their business and provide experienced legal counsel to help manage it as well. We provide counsel at every stage for business owners. Whether it is initiation of contact with the opposite side regarding a dispute, negotiating and concluding settlement agreements, or effective representation in court, our attorneys are focused on providing clients with strategic counseling, personal service, and real results.
Our contract negotiation and drafting services cover business contracts, shareholder agreements, partnership agreements, financing agreements, and employment issues. Our attorneys' dual degrees of JD/MBA allow us to provide knowledgeable counseling to help our clients advance their businesses while protecting them against potential liabilities. We draft, modify, and review contractual agreements and transactions to help clients with important business decisions that impact their legal interests.
We handle an expansive array of contract matters including: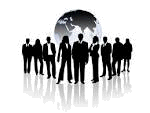 Operating agreements
Corporate restructure
Licensing agreements
Purchase and sale agreements
Non-compete and trade secret agreements
By-laws
Contracts for the sale or purchase of goods and services
Non-disclosure agreements
Indemnity agreements
Employee contracts
Wang IP Law Group, P.C. assists clients with Contract Drafting & Negotiation in the Los Angeles County, Orange County, San Gabriel Valley, Riverside County, San Bernardino County,  San Fernando Valley, San Diego County and San Francisco and San Jose area. Our firm also provides services internationally including representing clients in China, Taiwan, Hong Kong, Japan and Israel. 
To speak with an attorney about your business issue, contact us today at (888) 827-8880 or email us at info@thewangiplaw.com.