About Us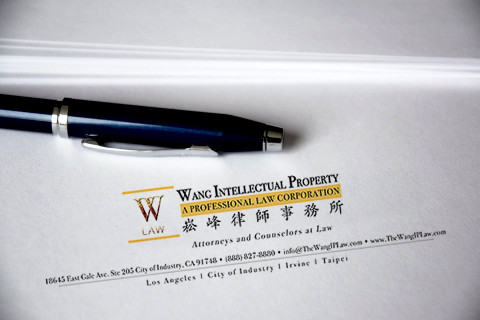 The Wang IP Law, P.C. was founded in 2011 on the belief that our customers' needs are of the utmost importance. Our firm is committed to meeting those needs and have attorneys with science, technological, medical, and business backgrounds to provide a full range of services for our clients in regards to their intellectual property and business law rights. Our mission is to be a valuable resource to business owners, inventors, and entrepreneurs who encounter intellectual property issues in the course of their everyday lives in connection with business transactions and legal matters. Please give us the opportunity to earn your trust and deliver you the best service in the industry. Feel free to explore the site to learn more about the firm and its attorneys.
Services
Wang IP Law Group, P.C. specializes in intellectual property, however we handle cases in a multitude of areas to suit a variety of needs from our clients, including, but not limited to, business law, business-based immigration, fashion law, U.S. customs detentions & seizures of goods, estate planning and real property. We are a full service law firm, representing clients in litigation, transactions, and administrative proceeds with governmental agencies.  We strive to bring only the best of our abilities to each case, as your satisfaction is our own.
Click the link below to learn more about our firm
Wang IP Law Group, P.C.  assists clients with Intellectual Property and Business Law in the Los Angeles County, Orange County, San Gabriel Valley, Riverside County, San Bernardino County, San Fernando Valley, San Diego County and San Francisco and San Jose area. Our firm also provides services internationally including representing clients in China, Taiwan, Hong Kong, Japan and Israel.
To speak with one of our attorneys today, contact us at (888) 827-8880 or email us at info@TheWangIPLaw.com.